TRIANGLE TUTORING & ENRICHMENT serving Raleigh, Wake Forest, Cary, Durham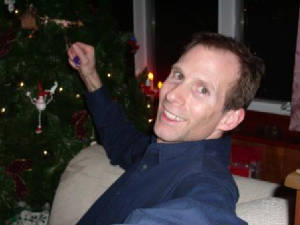 Frank Garrick is a certified teacher licensed in the state of North Carolina and New Jersey with over 14 years teaching experience. Frank has lived in the Raleigh-Wake Forest area for ten years now and he has a passion for bringing out the best in learners of all ages! Frank is a committed Christian and aims to make prayer for his students a regular part of his lesson planning each week.
His Licensure areas include:
NJ - Elementary Education K-8, NC - Elementary Education K-6,
NC - Math, NC - Special Education K-12 Mild to Moderate Disab/CCR
His Resume includes:
8 years as Owner, Business Developer, and Private Tutor, Triangle Tutoring & Enrichment, Wake Forest, North Carolina.
3 years as Supplemental Services Teacher at Measurement, Inc., Durham Public Schools, Durham, NC.
3 years as an Eckerd Youth Alternatives Middle School and High School Special Education teacher, Henderson, North Carolina.
4 years as Technology teacher and AG (Enrichment) teacher at St. Frances Cabrini School and Greenwich Township Schools, Stewartsville, New Jersey, also serving as the Chairperson for the Greenwich Township School District Technology Advisory Committee.
1 year as a fifth grade teacher in a self-contained classroom at North Jersey Christian Academy, Elizabeth, New Jersey.
7 years experience teaching Religious Education classes at Calvary Tabernacle, Elizabeth, New Jersey.
B.S. degree in Business from Oral Roberts University in Oklahoma.
Master's certification program for Curriculum and Instruction from Kean University in New Jersey.
Awarded Outstanding Teacher of the Year 1993, for Graduate Education, Kean University.
Licensure: NJ-K-8, NC-K-6, NC-Math, NC-EC-Mild to Mod. Disab./CCR
Member of the National Association of Professional Organizers.
IMPACT certified travel team Volleyball coach with Capital City Volleyball Club, and NC Volleyball Academy.
When Frank is not working with his students you'll be sure to find him either playing tennis at Millbrook Exchange Park or coaching. He also loves to ski and takes every chance he can to travel to the mountains!